Warehousing and Freight Services
Thanks to our state-of-the-art logistics facilities, we are able to handle a broad range of commodities, ranging from food to general merchandise goods.
With offices all over the world, we have three more secret locations for your convenience. When you hire Royal Global Services for your warehousing and freight services, you get the benefit of a 70,000+ sq. feet of dry warehouse storage (including 60,000 climate controlled cool storage).
It doesn't matter how big your shipment or storage is; we have the resources and an excellent team of professionals backing them to best serve your warehousing and freight needs.
Short & Long Term Warehouse Storage
We'll pack and store up your entire home.
Our warehouses provide short-term and long-term storage, e-fulfillment services, kitting, cross-docking, last mile delivery; using the power of our network of warehouse storage and distribution locations.  We store a vast array of inventory for our clients and our warehouse storage and distribution services are unique to each client. You shouldn't have to worry about storage overhead, peak season or inventory control.
Whether you are storing one tote or 1,000 pallets, we have the warehouse space to accommodate your needs within your budget.  Our easy to understand pricing saves you time and money on all of your warehousing needs. To control your costs for excess inventory and delivery to local customers for a temporary basis Royal Global Services gets you close to the customer helping drive reduced costs and no contracts. We have over 300 warehouses partners across the world so no matter where you are there is sure to be a space close by for you. No matter where you want your desired warehouse to be located we can provide the needed space on both a short or long term basis in our safe keeping storage vault.
Warehouse the Items Fast and Easy. You will be able to move your items in days, not weeks or even months, and Royal Global Services has flexibile term contracts for your needs.
No Contracts, No Problems
Move your office with minimum downtime.
Whether you've moved your business before or this is your first office move, we're here to help you get your relocation right the first time. We work with you to get each and every team member back to work as soon as possible. Our team is skilled at dismantling and reassembly your work environment quickly and effectively. All your warehousing needs are on a month to month basis, so you are not locked into a contract for longer then you need.  This helps reduce costs of a dedicated warehouse and staff for short term solutions.  When you share warehouse space, you only need to pay for the space that you occupy. This gives you the customer complete flexibility to manage your business.
We'll distribute your items for the short or long term.
Need temporary or long-term storage for your belongings? Whether you need to store an entire house full of items or just a few objects, we can accommodate your needs. Regardless of the needs, we'll find your solution. With multiple locations across the world, we offer cost-effective, secure storage for your belongings.
Well grounded solutions, well executed
As a single-source distribution provider with network flexibility, Royal Global Services creates value for clients by offering full transportation and network optimization management services that operate around the clock, including complete shipment visibility whether goods are at rest or in motion. Combine this with our team's experience managing dedicated fleets and developing truck brokerage solutions, and you'll realize measurable results for your bottom line.
We have a wide range of equipment available, develop client-specific KPIs to meet your needs, and pride ourselves on our flexibility and best in class service. So when you need an experienced, proven logistics provider for your all of your distribution needs, put Royal Global Services behind the wheel.
Our distribution services include:
Our distribution services also include:
Process and shipment optimization
Consolidation/deconsolidation
Track and trace visibility
Inbound materials management and QC
Supplier compliance management and reporting
Freight bill audit and payment
Customized KPI reporting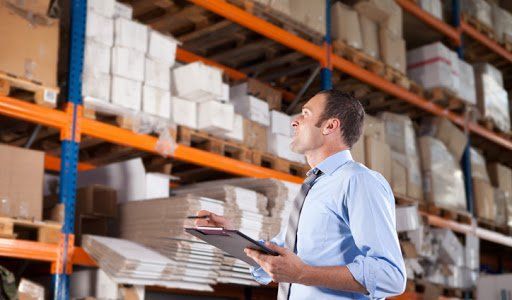 Bannerlaan 54, 2280 Grobbendonk, Belgium
Zeelandweg 12, AL Amsterdam, Netherlands
president@royalglobalservices.com
sales@royalglobalservices.com
peter@royalglobalservices.com